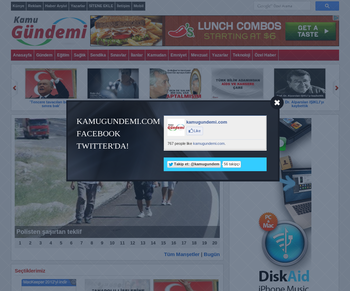 Kamu haberleri için iddialı bir domain ve site
Public auction has reached the reserve price
Listing closes in
2 days, 4 hours
4 bids
, Enter more than $56.70 for bid.
kamu haber siteleri arasında önemli bir yere sahiptir. Özellikle kamudan haber ve daha bir çok kelime de googleda ilk beşinci sıradadır. Düzenli olarak güncellendiğinde oldukça büyük ses getirecek bir site olacağı kesindir.
Notice :
Listing on Siterobot should contain true content and information basing on facts. Listings cant violate laws, generally accepted social norms, religous norms and Siterobot
terms & conditions
item 5.2.1 paragraph h. Copyrights violation is unacceptable. All subjects which has come up in this notifications, are under responsibility of the seller. If you think any there violation, please connect with Siterobot.